HPG Brokerage Group recognizes that real estate is more than just land and improvements. Real estate is communities and people. People are and will always be the driving force behind HPG Brokerage's passion and success in residential and commercial real estate.

In 2005, HPG Brokerage Group launched the HPG Brokerage Scholarship Program to recognize and reward outstanding high school seniors committed to volunteerism, academic, and athletic excellence with a financial grant for the continuance of their education.

The HPG Brokerage Scholarship Program awards financial grants to deserving students during awards ceremonies in Houston. HPG Brokerage Scholarship Program was inspired by RealtorŪ, Damon Gilmore, who graduated with a degree in Applied Economics and Management from Cornell University. Damon embraces education and knowledge as the antidote to ignorance, fear, disease, hatred and deprivation. He received scholarship assistance and numerous awards his senior year in high school. Damon is passionate about entrepreneurship and encourages creativity and dedication.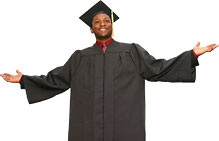 This year, the selected Houston high schools that will receive financial grants are Lamar High School and Yates High School.

Candidates for the scholarship must have a minimum of 3.5 Grade Point Average on a 4.0 scale, be American Citizens, high school seniors that have intentions of enrolling as a full-time college student in the 2006-2007 academic year, be nominated by their guidance counselors as being outstanding students, athletes, and volunteers in the community.

Check back soon & download your application!